Global Convergence for People's Climate Action
October 19, 2020 @ 13:00

-

15:00

CEST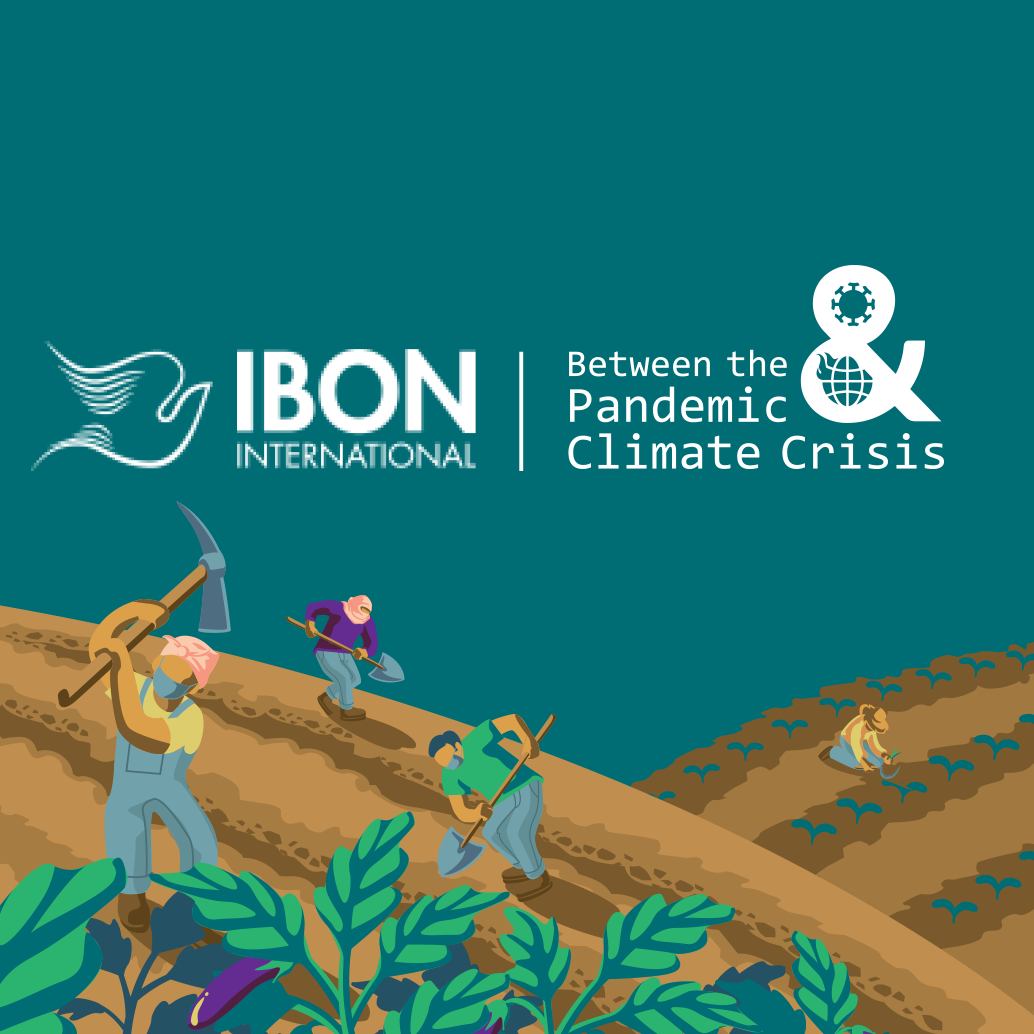 The peoples of the global South are under siege by the COVID-19 pandemic and the climate crisis. Peoples and communities battling flash floods in Bangladesh and Senegal, landslides in Nepal, toxic haze in Indonesia, supertyphoons in  the Philippines, and extreme droughts in Kenya and Bolivia are furthered burdened with their countries' failing health and social protection systems and enduring inequalities made more pronounced by the pandemic.
Governments are using the exigencies of the global pandemic to further violate human rights. In many instances, the pandemic has been used as an excuse to ignore free, prior, and informed consent of communities. Women environmental and land defenders are targets of harassments and extra-judicial killings. The states' pushback against peoples' fundamental rights, is getting bolder.
As we gear up for action to ensure that the post-COVID-19 era is an era of climate and social justice, we need to collectively reflect on these crises, understand their deeper roots, and coe up with relevant strategies to advance our struggles given our new contexts.
What is the Convergence for Peoples' Climate Action
The Convergence for Peoples' Climate Action is an online dialog where civil society and movements from the global South come together to share perspectives on the links and impacts of the climate crisis and the pandemic and their experiences in countering state's pushback against people and the environment.
This global meeting draws the lessons and experiences of climate justice partners from the Philippines, Nepal, Bolivia, Senegal, Kenya, and Indonesia who have been advocating for inclusion of peoples' voices in climate policy decision-making and in pushing for people-powered climate action.
​
The outcomes of this meeting is important in gathering and consolidating Southern perspectives on the urgent systematic transformation that we demand. It intends to further enhance peoples' campaigning for climate justice given the new challenges that we face, such as the COVID-19 pandemic, increasing climate extremes, and the crisis in multilateral climate policy making.
Who can join?
The Convergence for Peoples' Climate Action is open for all members of civil society and peoples' movements, especially Southern movements interested/engaged in climate justice advocacy.  Please register here:
When?
The Convergence for Peoples' Climate Action will be on 19 October 2020 from 7:00 to 9:00 PM (GMT+8 Philippine Time).
​The Convergence for People's Climate Action is organized by IBON International together with its partner organizations in Bolivia, Indonesia, Kenya, Nepal, Philippines, and Senegal.