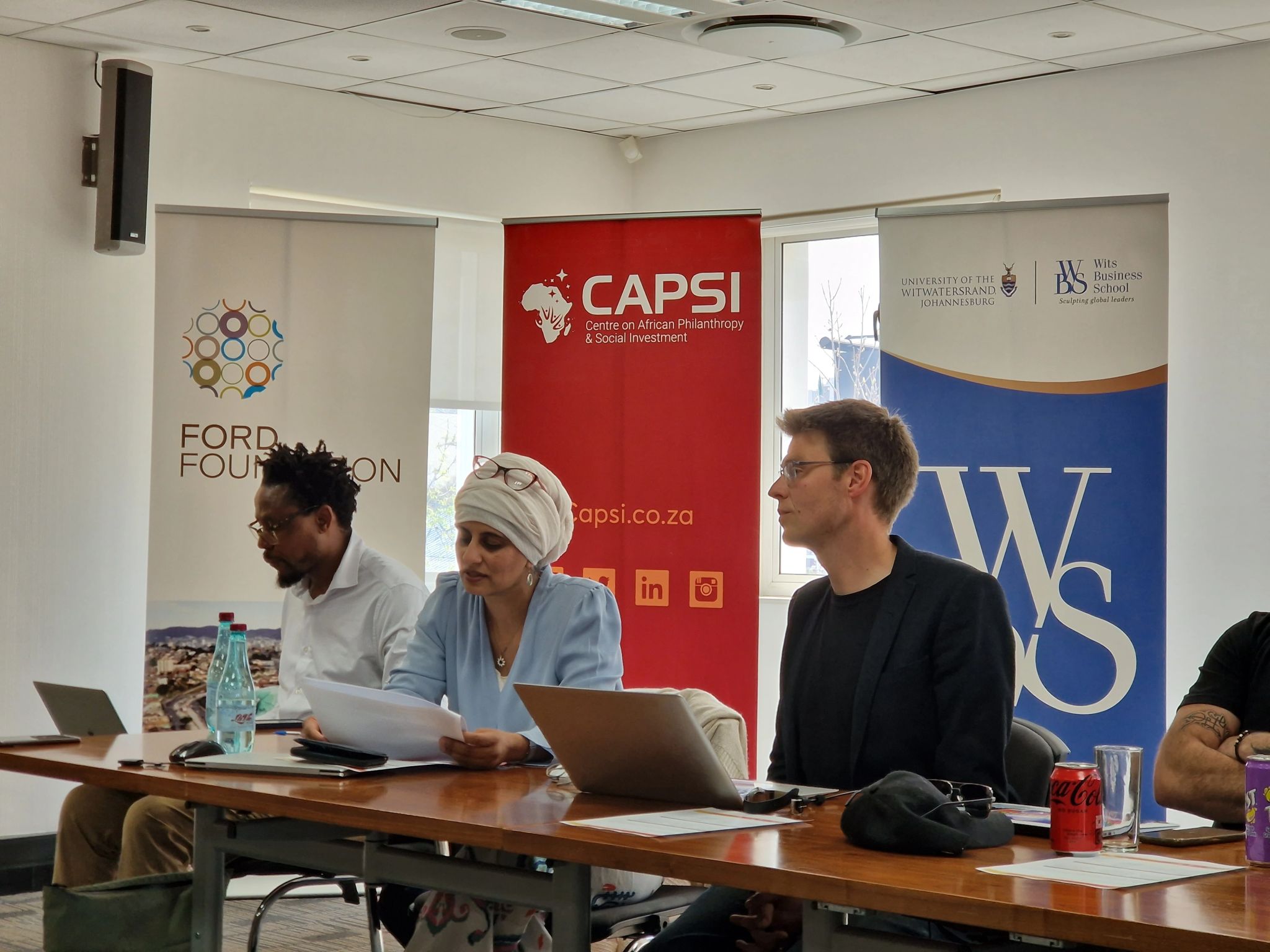 Karibu recently presented at a roundtable dialogue on participatory grantmaking that was held in Johannesburg, South Africa. The event was organized by the Centre on African Philanthropy and Social Investment (CAPSI) at Wits University, where Karibu senior advisor Tyler Dale Hauger has been serving as a visiting researcher for the past few months.
The dialogue and research explored questions around power relations in grant making, and aimed to unpack the growing calls to reform institutional philanthropy and traditional development aid. The conversation also focused on the the call to shift the balance of power towards local communities, especially when it relates to North-South funding.
Much of the session was related to the lessons from Karibu's innovative participatory grantmaking pilot project (the Karibu New Realities Grant), where a "Core Group" of African activists and civil society members have created a new grantmaking program that aims to support African social movements.
The session also lifted up some initial observations from ongoing research interviews other participatory grantmakers across the African continent.
"We don't have all the answers, but we are learning and experimenting in trying to shift power and build the new," said Hauger, when speaking about the learnings from Karibu's journey with participatory grantmaking.
The event was held at the Ford Foundation's office in Johannesburg.