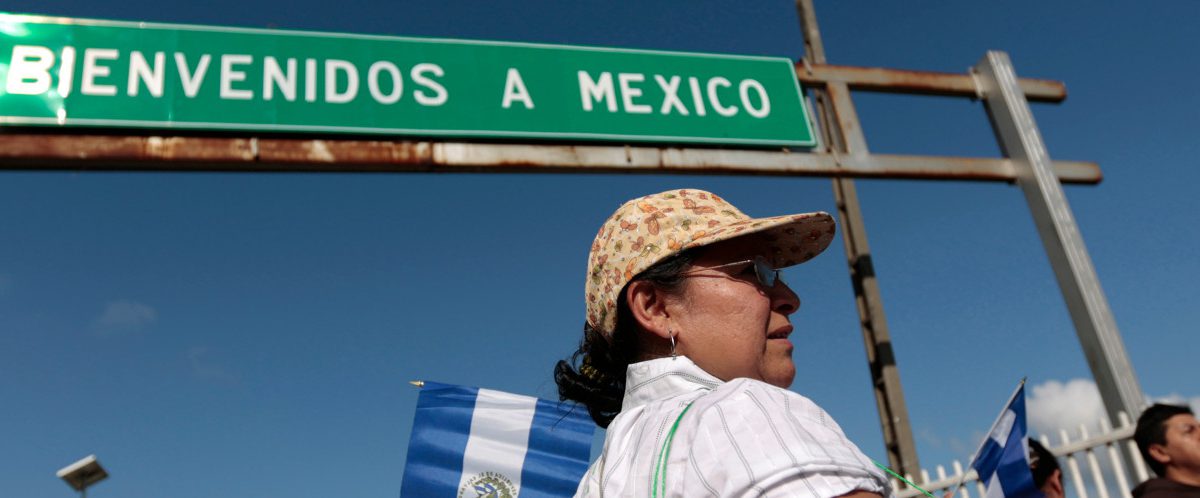 From 2.-4. November 2018, social movements and activists from around the world will be meeting in Mexico City for the 8th World Social Forum on Migration (WSFM).  Under the banner, "Migrate, resist, build, transform. Migrating together, migrating the system," the WSFM is seen as a key moment for the grassroots migrants to articulate their position on various issues within the migration discourse as well as build solidarity with migrants in different global regions.
The WSFM has developed from the World Social Forum movement, a global showcasing of urgent social and political issues and positions by social activists, progressives and sectors through plenaries and workshops. With the growing phenomenon of international migration, the WSFM was formed through coordinated initiatives of migrant groups and advocates that have participated in the WSF.
Karibu partner Asia Pacific Mission for Migrants (APMM) sits as a member of the international committee of the WSFM, and will be bringing grassroots migrant leaders from across the Global South to Mexico City with the support of the Karibu Foundation.    The activists and migrants from the Global South will be contributing to the WSFM by participating in centralized plenaries of the WSFM, organizing centralized and decentralized workshops and endeavors during the WSFM, and helping shape the general statements that might come out of the WSFM.
APMM Workshops at the WSFM in Mexico City
The following activities and workshops will be organized by APMM in partnership with grassroots migrants organizations and service institutions in Latin America, Middle East, Asia Pacific and Africa:
Title: Half the Sky: Marriage migrants on citizenship, empowerment and family reunification. Partner organization: Alliance of Marriage Migrant Organizations for Rights and Empowerment (AMMORE) and Movement Against Rape and Incest (MARI), Asia Pacific Women Forum on Law and Development (Thailand) and APMM.
While marriage migration is a phenomenon being discussed in Asia Pacific, much has yet to be tackled and explored in other global regions like the Americas and Europe. With citizenship laws becoming more restrictive, what are the problems confronting marriage migrants and how does the restriction of such policies affect their rights, their movement and most especially, the state of their families? Through this workshop, (a) the issue of marriage migration will be thoroughly discussed highlighting the current policy architecture in relation to immigration and how this impacts on marriage migrants and their families, (b) other problems confronting marriage migrants such as domestic and family violence, as well as (c) the experiences and practice in organizing marriage migrants, launching campaigns and engaging in policy advocacy. A tapestry highlighting the issues and demands of marriage migrants will be made to creatively conclude the workshop.
Title: We are Workers, Not Slaves. Partner organizations: Asian Migrants Coordinating Body Hong Kong (AMCB-HK), Miredes International (Ecuador), Tenaganita (Malaysia) and Movimiento Migrantes Mesoamericano (Mexico). Duration of workshop: half-day.
The phenomenon of modern-day slavery has beleaguered migrant workers for decades. The workshop will aim to: (a) tackle the various conditions in which migrants have experienced modern slavery, i.e. foreign domestic workers, workers rights and working conditions, survivors of labor trafficking; (b) identify factors and actors that contribute to this phenomenon highlighting the accountability of both origin and destination country governments to protecting rights and welfare of migrants; and (c) launch a campaign to end modern-day slavery.
Title: Empowering, Unionizing Temporary Migrants. Partner organization: First Union (New Zealand) and Frente Unido de Inmigrantes Ecuatorianos (Ecuador/USA), Confederat Nationale des Travailleros de Senegal (CNTS), Migrante International (Philippines), Roots for Equity (Pakistan) and APMM. Duration of workshop: half-day.
Migrant-local worker solidarity is an objective that the APMM works hard to achieve. In recent years, it has been in discussion with trade unions in destination countries as well as grassroots migrants on the practice and further exploration of organizing migrant workers in trade unions. In this workshop, we hope to: (a) highlight the existing practice and experience of trade unions in organizing migrant workers; (b) identify challenges and problems that hinder migrant trade unionism; and (c) develop action plans and resolutions that will address such challenges and begin coordination among trade unions and migrant groups in enhancing migrant trade unionism across the globe. Placards and other visuals will be made to highlight the unities reached by the participants in this workshop.
Title: The Situation of the Disappeared, the Undocumented, the Criminalized. Partner organization: Interfaith Network for the Rights of Migrants (INFORM-Asia) and La Cumbre de Caravanas Migrantes y Madres de migrantes desaparecidos (Mexico), Bangladeshi Ovibashi Mohila Sramik Association and Filipino Migrants Center (USA).
In the current global discussion on international migration, the situation of disappeared migrants, the undocumented migrants and the current move of many governments to criminalise migrants whether undocumented or not, has to be thoroughly tackled and addressed. The absence of laws and mechanisms to protect and uphold the rights of migrants has led to the growing number of undocumented migrants, disappeared migrants, even mysterious deaths of migrants, and cases of arrest, detention and deportation of migrants (ADD). This workshop aims to: (a) understand the situation of undocumented migrants and the reality of irregular migration; (b) know about the conditions surrounding disappearance of migrants in Latin America and the current campaign of mothers and families calling for justice; (c) tackle the current criminalization of migrants in destination countries; and (d) develop a campaign that shall showcase the calls and campaigns in relation to these issues.
Title: Going Beyond the GCM: The Migrants' Stance on the Global Compact on Migration. Partner organization: International Migrants Alliance (IMA), Churches Witnessing with Migrants, Immigrant Womens Speak-out (Australia) and Movimiento Migrante Mesoamericano (Mexico). Duration of workshop: half-day.
This workshop will highlight the various demands that came out of the four previous workshops as organizations, advocates and other stakeholders discuss the current engagement on the Global Compact on Safe, Regular and Orderly Migration. In this workshop: (a) discussion will revolve around the insights of migrant groups on the GCM and their experience of involvement in the process; (b) a global migrant campaign beyond the GCM will be developed highlighting the various demands that came out of the four previous workshops as well as other demands that will come out during this workshop; and (c) strategies of engagement in global platforms and processes will be identified through a coordinated action plan.
The Karibu Foundation is also present in Mexico City at the WSFM.