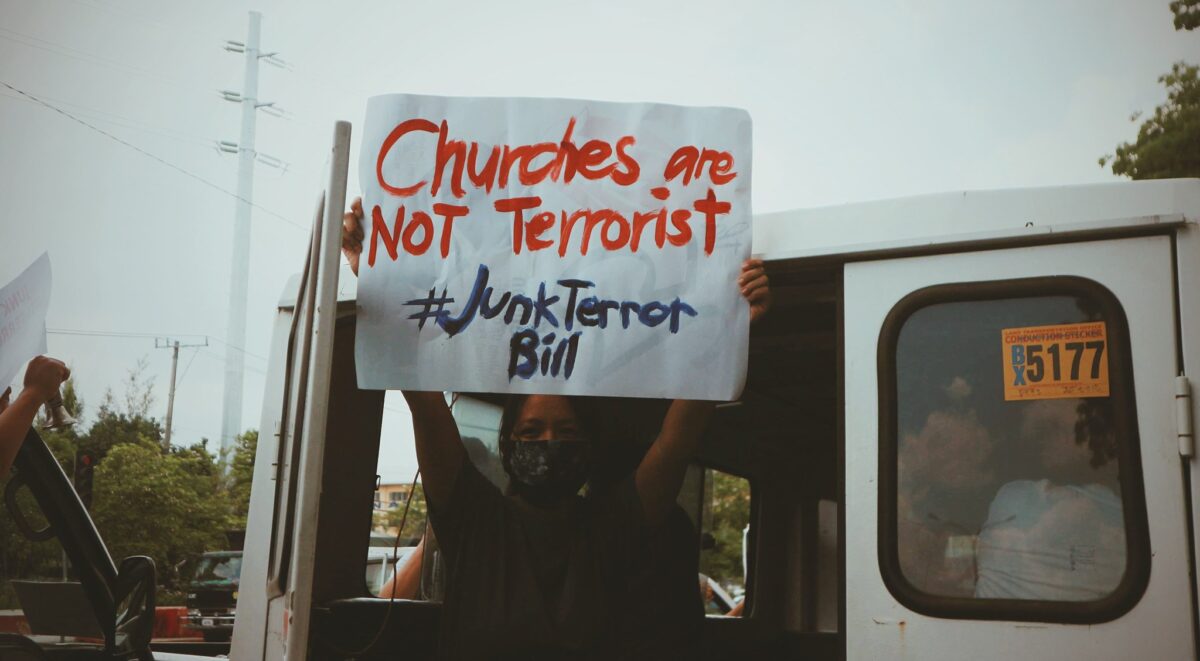 Photo: NCCP
The National Council of Churches in the Philippines (NCCP), together with ECUVoice and a vast number of signatory organizations globally, have released a "Unity Statement for the Protection and Promotion of Human Rights in the Philippines" following a global digital convocation held on 17. September.
The statement calls on the UN Human Rights Council to "establish an on-the-ground independent, impartial investigation into human rights violations in the Philippines," a recommendation that has already been made by the United Nations High Commissioner for Human Rights.
The context for such a statement is based on the deteriorating human rights situation in the Philippines. Beyond bearing the brunt of the COVID-19 pandemic, the human rights situation in Philippines has been exponentially worsening. In July 2020, Philippines' President Rodrigo Duterte signed the Anti-Terrorism Act of 2020. This new law legitimizes unlawful arrests and detention, undermines the due process of law, and runs contrary to Philippine Constitution. The legislation in effect, cancels all basic rights stipulated in the Philippine Constitution's bill of rights guaranteeing to every Filipino basic and fundamental rights and liberties.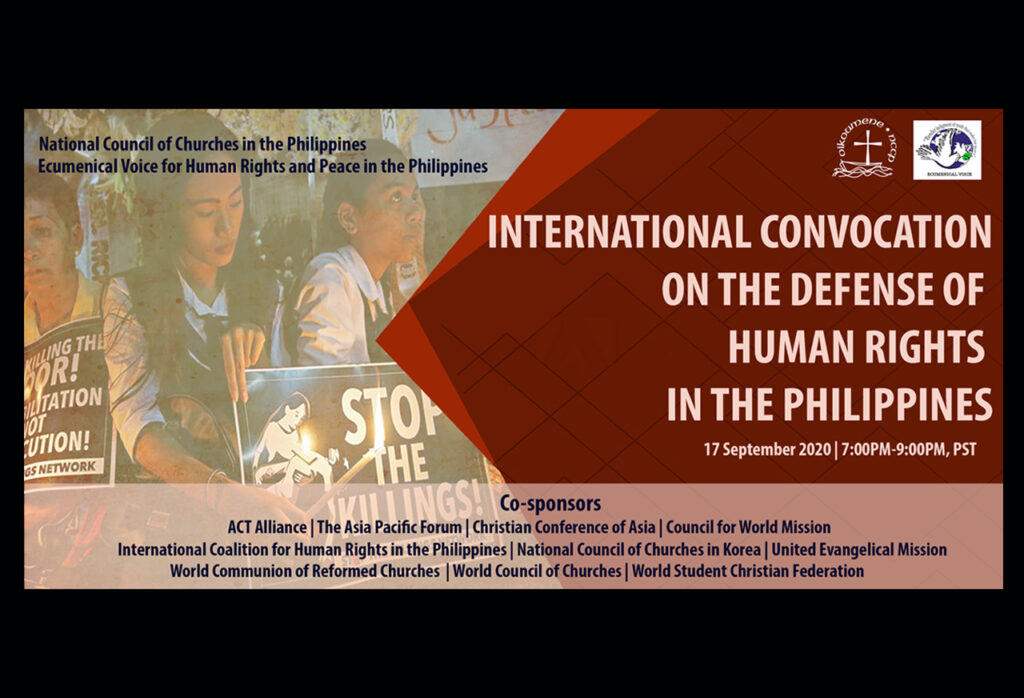 The NCCP and their partners note that "with the new Act in place, these human rights violations have continued at an unabated rate, and church people have not been spared…Civic space is shrinking, endangering free speech and the airing of legitimate political grievances in the public square. The human rights crisis under an increasingly authoritarian government is getting worse."
The "Unity Statement for the Protection and Promotion of Human Rights in the Philippines" therefore aims to raise the alarm on the dramatic proliferation of killings, human rights violations and attacks on civil liberties in the Philippines. It also serves as a public commitment to advocate and educate about situation in various countries, with our governments and diplomats, and in various agencies and work places.
You can download the "Unity Statement" as a whole here.
You can also read the NCCP's press release (via Facebook) here.
You can also view the "International Ecumenical Convocation on the Defense of Human Rights in the Philippines," held 17. September 2020 via Facebook, below: