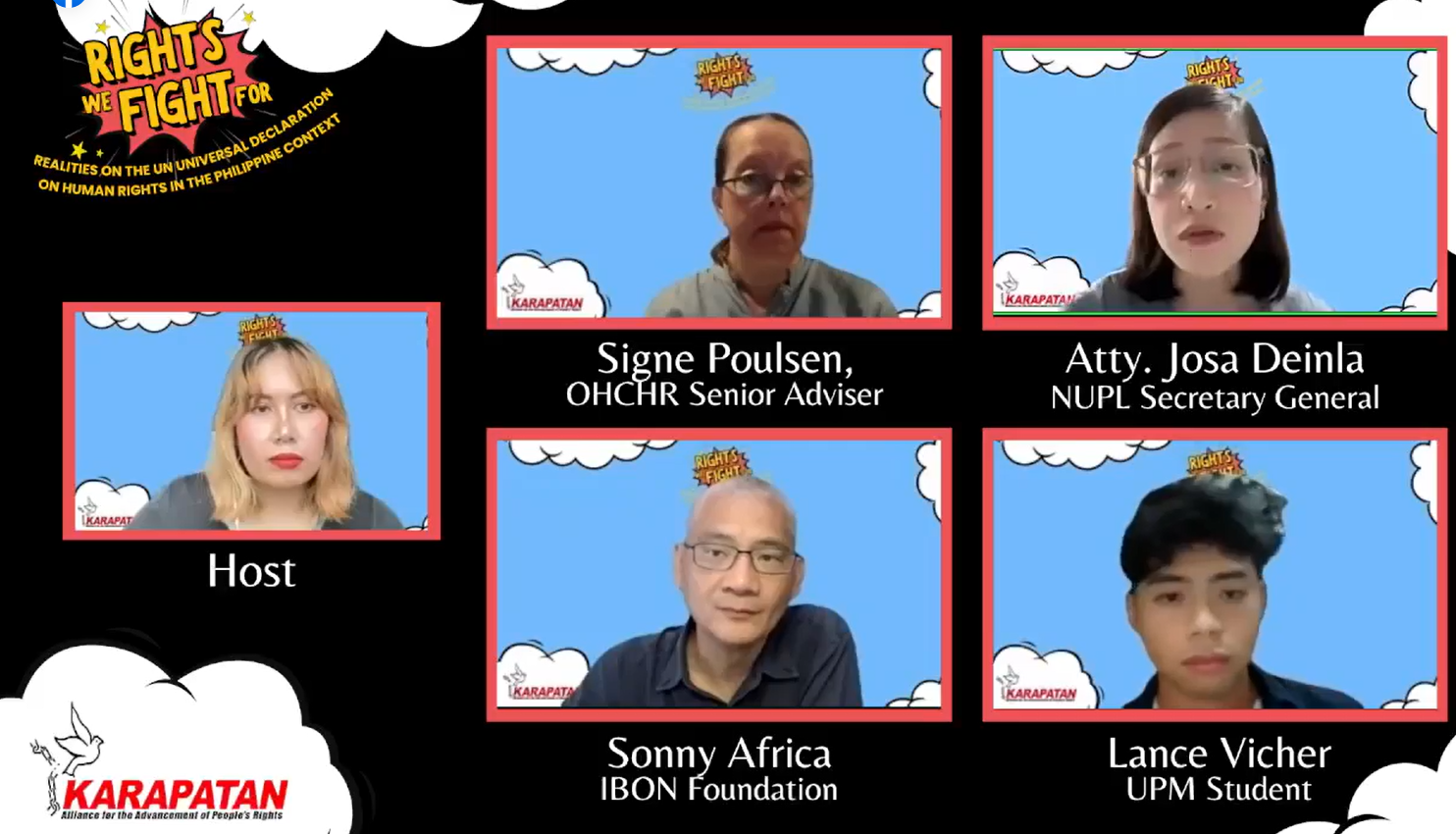 This year (2023) marks the 75th anniversary of the UN Universal Declaration on Human Rights. The milestone document calls for fundamental human rights to be universally protected.
Yet human rights activists in the Philippines have raised the alarm, noting that the mechanisms that should actually protect human rights are not being enforced.
Under the guidance of the Karapatan Alliance (a member of Karibu partner EcuVoice / Philippines UPR Watch) – students from the University of the Philippines, Manila recently organized a webinar talk show to explore the UN UDHR through the lens of the human rights situation in the Philippines.
The webinar talk show (#RightsWeFightFor) featured perspectives from among others Signe Poulsen, Senior Adviser at the UN Office of the High Commissioner for Human Rights. She presented the main points of the UDHR document and its global significance in its 75th year of implementation.
Other speakers included Karibu partner Sonny Africa (IBON Foundation).
"I think 75 years is a good time to reflect if the UDHR is enough," said Sonny Africa. "One of the strengths of the UDHR was from its context, it came from a time of war. People wanted freedom from certain abuses and people wanted to aspire to something more. But it's quite old. And I think 75 years of consciously trying to uphold the principles of the UDHR also means 75 years of experience of what works and what doesn't work."
The whole talkshow webinar can be viewed by clicking the image below: