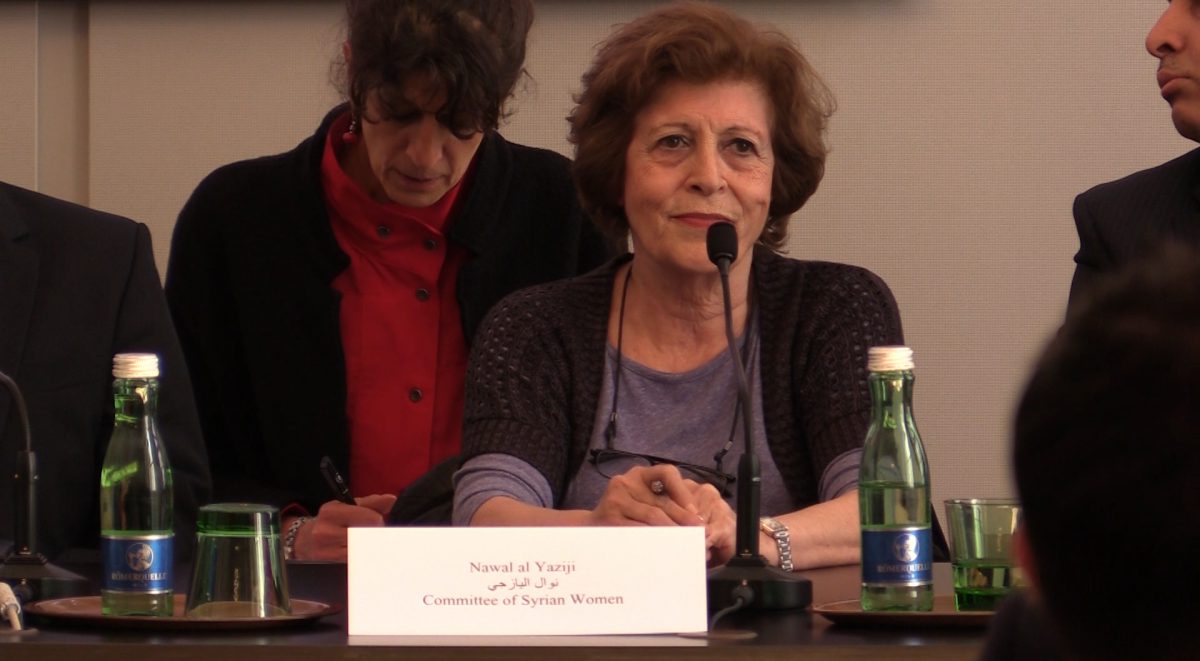 Title: Call for Peace in Syria Statement of the "All Sides Consultation for a Political Solution in Syria"
Author: The International Peace Ini- tiative for Syria (IPIS),
Voices from the South E-Newsletter: March 2014
Description:
The International Peace Initiative for Syria is a network of academics, human rights activists and cultural and public front figures that wishes to support and encourage initiatives that can lead to the opening of a national dialogue between the main political and social forces involved in the ongoing armed conflict in Syria. The aim is to pave a way for a political solution based on the following criteria or principles:
• negotiations and a ceasefire should go hand in hand with a process of de-escalation and de-militarisation, aiming for the people of Syria to express their will peacefully and eventually at the ballot boxes in free elections.
• categorically rejecting any kind of military intervention, wherever it may come from
• fundamental importance is given to the democratic and social rights of the vast majority of the people, and a sustainable, peaceful settlement must be based on a constitutional process which allows free elections organised by a transitional government as a result of negotiations.
• support to all initiatives and tendencies among the existing political and military forces which are promoting inter-confessional tolerance on the base of the same rights for all citizens.
After delegation visits to Syria and Lebanon in 2012 with informal talks with high officials from all sides of the conflict, an agreement was reached of organising a consultation with representatives of civil society leaders from all sectors of the Syrian society.
The following statement is a summary of the discussions held in the "All Sides Consultation for a Political Solution in Syria" held in Austria, March 8-9th 2014. It gives a summary of the discussions as perceived by the organisers of the consultation. A formal agreement or common platform was not reached by the Syrian participants themselves, but this summary and call has been accepted by all participants. Furthermore, there was a unanimous wish to continue the dialogue and process among the Syrian civil society representatives attending the consultation.
Download PDF: