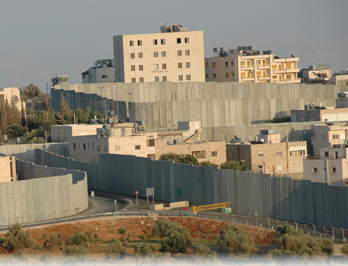 Title: Christmas, Peace, and the Wall: The Segregation Wall and Checkpoints in and around Bethlehem
Author: Rev. Dr. Mitri Raheb, Kairos Palestine
Voices from the South E-Newsletter: December 2012
Description:
As the Christmas season begins in many parts of the world, hearts and minds turn to the Palestinian city of Bethlehem: the focal geographic point of the Christmas narrative. Yet today, this not-so-little town is sieged by a tightening separation wall, checkpoints, and a system of control brought on by the ongoing Israeli occupation
of Palestine.
Rev. Dr. Mitri Raheb of Kairos Palestine offers his reflections on Christmas, the current facts on the ground, and a call to work for peace and justice in the region.
This text, as well as other weekly reflections on Christmas in the Holy Land, can be found in Kairos
Palestine's "Christmas Alert 2012," available at www.kairospalestine.ps.
Download PDF: