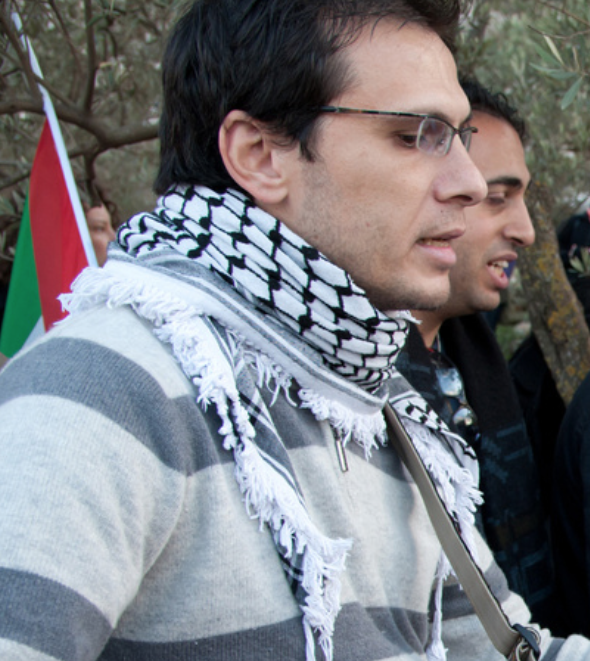 Title: Kairos Palestine After 5 Years
Author: Rifat Kassis, Coordinator of Kairos Palestine
Voices from the South E-Newsletter: September 2014
Description:
An Interview with Rifat Kassis, General Coordinator of Kairos Palestine
Dear <>,
In December 2009, the "Kairos Palestine" document was launched by a broad coalition of Christian leaders in the Holy Land. Described as the "Christian Palestinians' word to the world about what is happening in Palestine," the document has since developed into a global movement of ecumenical networks, organizations, and people of good will who are struggling to end the Israeli occupation of Palestine, and for a just peace for both peoples.
In this month's "Voices from the South," Karibu speaks with the General Coordinator of Kairos Palestine, Rifat Odeh Kassis, about the document's 5th anniversary, its contribution to bringing to situation in Palestine and Israel closer to a just peace, and the network's strategy moving into the future.
The article is part of the World Council of Churches' (WCC) World Week for Peace in Palestine and Israel, 21.-28. September 2014 (worldweekforpeace.org).
Click to access this month's "Voices from the South".
Download PDF: