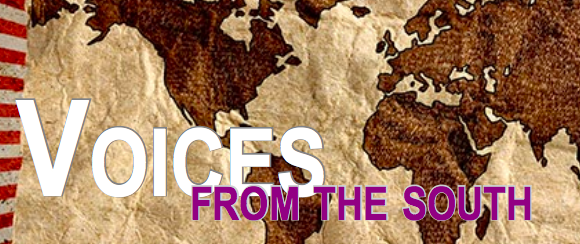 Title: South South Cooperation and Aid Policy: A Reflection on the UN Day for South-South Cooperation 2013
Author: Demba Moussa Dembele, Association for Research and Cooperation in Support of Endogenous Development (ARCADE)
Voices from the South E-Newsletter: September 2013
Description:
Each year, September 12th is marked by the United Nation as the "UN Day
for South-South Cooperation," a day identified by the international community to lift up countries in the Global South in their collective and individual
pursuit of sustainable and inclusive development. The UN notes that SouthSouth cooperation, if adequately harnessed, can contribute greatly to the development of the Global South. Yet, many of the development and "aid effectiveness" strategies imposed on South countries by donor countries still hinder
the possibility for truly inclusive development.
In "Voices from the South," Demba Moussa Dembele reflects on
these challenges by exploring what he calls the "flawed notions of international aid" to the South, the strict conditionalities placed on least development
countries by Europe and North America, and the necessity for South voices
stand united together in their call for genuine ownership of aid policies.
Download PDF: