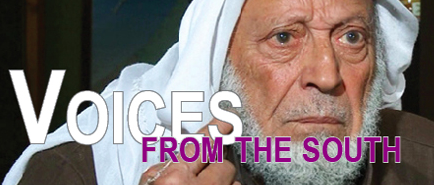 Title: The Making of the "Village Under The Forest"
Author: Heidi Grunebaum, Writer and Narrator, "The Village Under the Forest".
Voices from the South E-Newsletter: August 2013
Description:
Unfolding as a personal meditation from the Jewish Diaspora, "The Village Under The Forest" is a new documentary that explores the hidden remains of the destroyed Palestinian village of Lubya, which lies under a purposefully cultivated forest plantation called the South Africa Forest. Using the forest and the village ruins as metaphors, the documentary explores themes related to the erasure and persistence of memory and dares to imagine a future in which dignity, acknowledgement and co-habitation become shared possibilities in Israel and Palestine.
In this month's Voices from the South, writer and narrator of the film, Heidi Grunebaum, reflects on the development of the film, her personal journey of having one foot in South Africa and one foot in Israel, and the moral, ethical, and political implications of staying silent to current injustice.
The film was directed by Emmy-winner Mark J Kaplan, and was written and narrated by scholar and author Heidi Grunebaum. The Village Under the Forest will have its Norway premiere in Oslo on 12th September.
Download PDF: