Churches Witnessing with Migrants (CWWM) 9th Consultation – Morocco
December 6, 2018 @ 08:00

-

December 8, 2018 @ 17:00

CET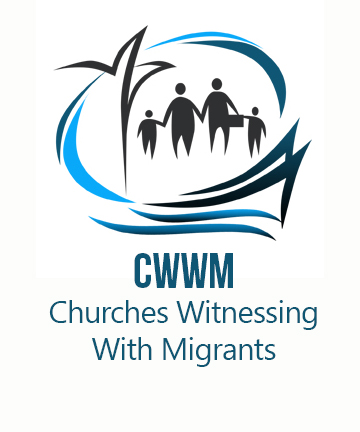 The 9th Churches Witnessing with Migrants (CWWM) Consultation will be held December 6-8, 2018 in Marrakesh, Morocco.   The consultation takes place in the context of the 2018 Global Forum on Migration and Development (GFMD), as well as the meeting of Heads of State and Government and High Representatives for the UN's Global Compact on Migration (GCM) that will also take place in Marrakesh.
The CWWM Morocco Consultation meeting will not only register the presence and position of CWWM during the adoption of the GCM and the 10th GFMD but it will also serve as a CWWM meeting for strategic planning for continuing work.
CWWM is an international platform for advocacy and forthright action focused on global migration, particularly forced migration in all its forms. We are organized as a tripartite body of equals that includes migrants and representatives of migrant-serving and faith-based organizations from various faith traditions. In their practice of a tripartite arrangement, they have come to value working together and inclusively on acts of mercy, accompaniment and justice.
Program:
December 6        Exposure (Optional)
December 7        Group Caucuses/Consultation
December 8        Consultation/Workshops
Objectives:
To register CWWM's presence and position during the adoption of the Global Compact on Safe, Orderly and Regular Migration and during the GFMD, and to make plans on how to engage in the follow up of the GCM on the national and international levels including its implementation.
To get updates and challenges about the efforts of CWWM participants and how the platform can maximize collaboration between them.
To plan and strategize the direction and future activities of CWWM including the strengthening of cooperation among CWWM participants at the regional level and the laying down of an infrastructure for welcome and solidarity for migrants and refugees.
To strengthen solidarity with church-related organizations and other groups working on migration in Morocco.
For further information, please contact the CWWM Secretariat:
Mervin H. Toquero
Assistant Program Secretary
Program Unit on Faith, Witness and Service (FWS) – NCCP
879 EDSA, Quezon City, 1104 Philippines
mtoquero@gmail.com
Jimarie Snap T. Mabanta
Program Assistant
FWS-NCCP
cwwm2013@gmail.com