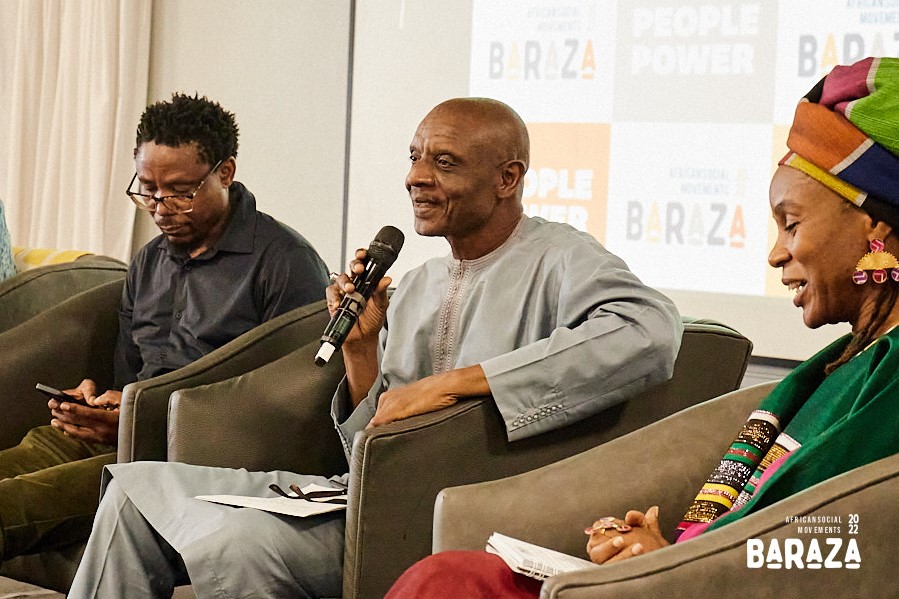 Photo: The opening plenary of the African Social Movement Baraza 2022, credit: Trust Africa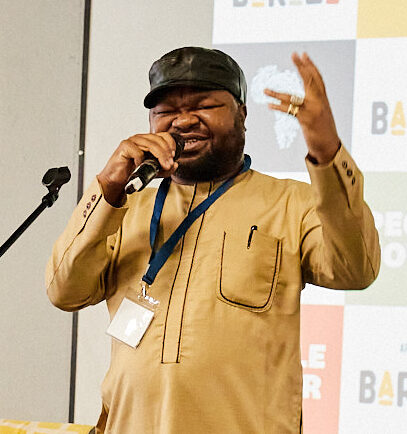 Briggs Bomba serves as the Programs Director for TrustAfrica, a pan-African foundation that works across Africa to promote democratic governance and equitable development.
We are currently living in one of the most critical turning points in world history, where we are confronted with a confluence of multiple crises. This includes deepening social economic crises, threat to nuclear war, and ecological disaster. We have a full — or you can call it a "perfect package" — of crises that makes it impossible for things to continue the way they are.
This also means that it's a moment where we have to — in a much more enhanced way– search for solutions and define a new pathway towards a more just, free and sustainable society
The 2022 African Social Movement Baraza represented an opportunity for us to sit and have a most timely conversation with social movement leaders from across the continent on the shared struggle to advance social, economic, and political social justice in Africa. It was in this setting that we discussed what the current global political moment represents. In terms of threats, in terms of opportunities, in terms on inspiration, and in terms of what it means for us as individual activists in our individual and collective struggles.
We believe that it is possible to build a world that can take care of all human need in terms of access to health, access to education, access to shelter, and access to a life of dignity. The world has sufficient resources to be able to give us that. Yet, over these last several decades, the world has been defined on the basis of greed and profits rather than need. That's why we are at this moment of crisis.
So when we talk about "building the new" – we are talking about a new paradigm that prioritizes human need, peoples' interests, and peoples' rights over profits, over greed, over corruption, over kleptocracy, over all the things that we know have taken us to this particular point.
Building people power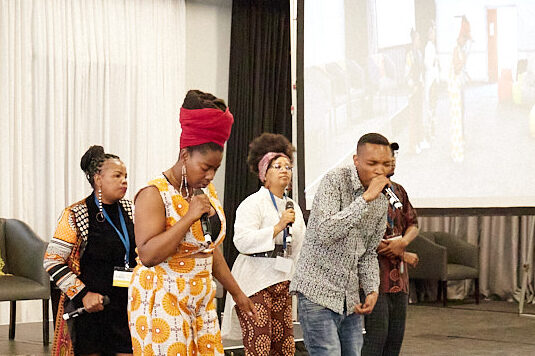 What needs to be done first is we need to build people power. It was said in the conversations here in Johannesburg that power concedes nothing, unless there is a demand. So we need to build people power by connecting to each other as individual activists, as different institutions, and as different movements in the world.
There is also a need to invest in what you can call political education. The reality is that the dominant ideas that you breathe and catch when you are just walking on the street – they are actually the ideas of those who have the status quo. It is the idea of those who have an interest in maintaining the status quo, where just a tiny little percentage benefits and the vast majority is suffering. In this sense, we need political education where we are able to discern and perceive through the veil of lies that tend to justify the injustice of today.
It has been said that there cannot be justice without a language that is critical of injustice. So we need political education to be able to engage at the level that we need to engage them. This is to be able to shift the paradigm and to be able to really define a new world, a better world, that is underpinned by justice.
Daring to invent the future
For us, the Baraza is therefore a process toward social transformation.
After first meeting together in 2018, there has been several engagements, people giving each other solidarity, people engaging in political education together, people sharing skills. And now we are converging in a much bigger sense – with participants from at least 30 African countries represented here.
We are hoping that this space will provide opportunities for new collaborations, joint campaigns, and maybe a much more clearly defined process to take us towards the third African Social Movements Barraza to be held in the next couple of years.
We are hoping to attend to some of the most pressing tasks of our time. We are hoping to exercise and engage our energy, our skills, our talents, and to look at the task of the moment. We are aiming to collectively engage these tasks and play our part in moving history to the next, more just era.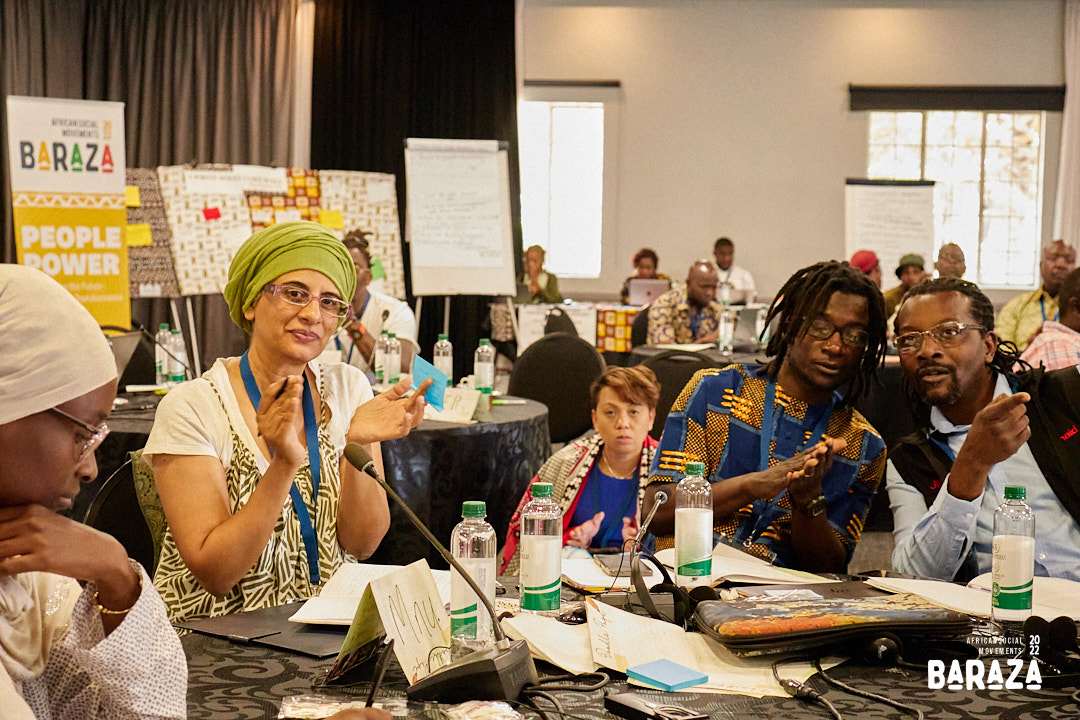 I'll close with a quote from Thomas Sankara – previous president of Burkina Faso. "We must dare to invent the future". We need to move beyond comfort with the status quo and comfort with what is. And we must collectively dare to invent the future.
Amandla! Awethu! (Power to the people)


Want to get stories like this directly to your inbox?