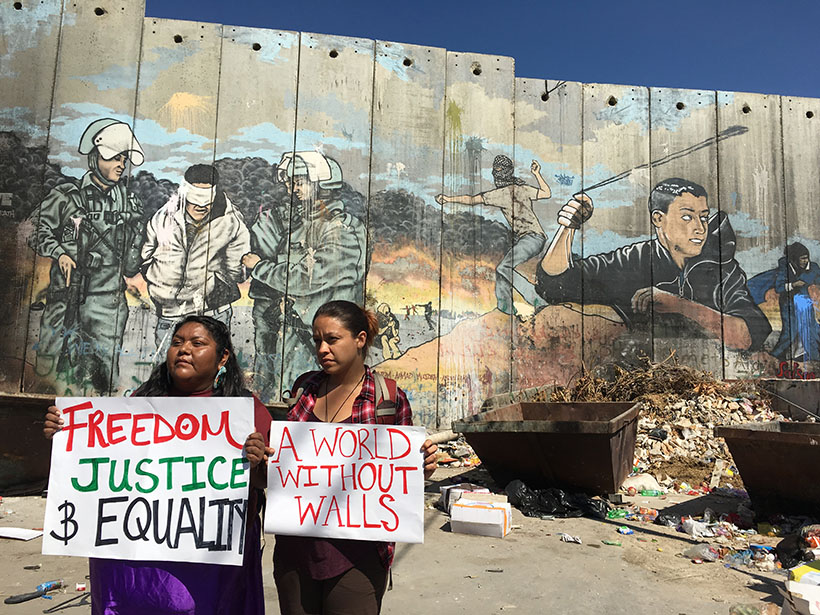 "Instead of ceding to the temptation to become completely absorbed in the ever more dramatic and brutal crises and attacks, World without Walls is the moment in which we lift our heads, see beyond the walls, and perceive the struggles of the others and the connections between our struggles in order to gain strength and confidence together. This gaze beyond the walls is the moment where we can see in the horizon a world of justice, freedom, and equality that gives us hope and direction.

"In promoting this global vision of unity contained in the initiative for a World without Walls, we want to move beyond the role of victims and be protagonists in a global struggle for justice."

Jamal Juma', coordinator of the Stop the Wall Campaign
A World without Walls: How did it start?
In 2002, when Israel started the building of its Wall in the occupied West Bank, it seemed absolutely outrageous. For the legal community the brazen tool of annexation was shocking and the International Court of Justice in 2004 confirmed its illegality. For the public in general it was the way Israel had found to steal even more Palestinian land, that was unbelievable. We had a hard time to convince people that Israel was truly building an up to 8 meter high wall of 810km length across the West Bank.
But then instead of Israel tearing down its wall, the model was normalized and spread. Today some 70 walls are built to militarize borders and impose state control on occupied land across the globe. Walls became a symbol of the racist, far-right When Donald Trump won the presidential US elections in 2016 promising a "big, fat, beautiful wall" – this was the moment that triggered the global call for a World without Walls. Mexican and Palestinian movements launched this call, which was quickly endorsed by over 400 movements, global networks, groups, and organizations from all continents.
Since the beginning it was clear to us that the World without Walls wasn't only about Israel's and the US wall, that we didn't only talk about the over 70 physical walls. Walls of injustice are a myriad of ideological, legal, structural and ideological barriers of exclusion and oppression that we have to tear down. They are the result of racism, colonialism, patriarchy and capitalism.
The new far-right from Narendra Modi to Donald Trump to Jair Bolsonaro, which shares with Israel the same values of apartheid, supremacy and repression, has found in these walls a symbol and in Israel a model and ally for their own criminal policies.  
World without Walls in 2020
The initiative for a World without Walls is grounded in the annual Global Day of InterAction, held each year on November 9. November 9 marks the anniversary of the fall of the Berlin Wall – an event celebrated until today by many of today's biggest wall builders.
In 2020, the Global Day of InterAction has turned into a Month of InterAction for a World without Walls. At its core stands a series of five webinars coordinated by Stop the Wall with some of the many partners that have joined the initiative over the years and complemented by dozens of decentralized initiatives, from Malaysia to California.
The World without Walls 2020 webinars "Resistance Rising: The Walls will Fall" have allowed us to bring together movements, particularly from the global south, in inspiring conversations and experience sharing about the walls of injustice they are struggling about. In a unique series of events we have been able to discuss the role of Palestine solidarity as part of the global struggle against the rising far-right regimes as well as Israel's role in the construction and maintenance of digital walls, the Arab walls, the walls of the European Union's anti-migration policies and denial of access to water as yet another wall of injustice.
Throughout the years, we have been part of caravans against walls, organizing World without Walls delegations to Palestine that have given the opportunity to activists that struggle against walls to see the reality in Palestine and to exchange experiences of struggle with Palestinian movements.
We have developed reflections, supported and connected struggles against militarization and discrimination from India to Brazil, from the Philippines to Argentina.
Today we have built intersectional campaigns that target the connections among the Wall builders, demanding for example the end of the EU's use of Israel's killer drones for its anti-migration policies that militarize the Mediterranean.
More info
– You can watch all webinars here.

– You can see more about decentralized actions here.

– Sign the call for a World without Walls by emailing global@stopthewall.org

– Join the Global Day of InterAction on 9 Nov here.

– Check out the World without Walls reader here.

– View the "Walls in Times of Pandemic" online exhibit here.
How can you join the World without Walls process?
There are many ways to join the struggle for a World without Walls:
Ensure your organization has signed the call for a World without Walls, if not, please do so by contacting global@stopthewall.org
Please join the Global Day of InterAction on November 9.
World without Walls is essentially a space to build connections between struggles in order to build our collective power to overcome the systems and forces that are behind the racist, colonial, right wing, exclusionary policies across the globe. This is a daily effort throughout the year. Contact us at global@stopthewall.org to start a conversation and interaction on how our struggles are interlinked.
We are always continuing our investigation on walls, their interconnections and the 'wall builders'. Do you have interesting information you want to share or want to join our research? Please contact us at global@stopthewall.org
You can join and use the call for a World without Walls to build such spaces whenever and wherever you want.
Step 1: Take a moment and discuss within your organization:
Which are the walls of oppression, exclusion, exploitation and dispossession in our society or context?
Are we already building joint struggles with movements fighting these walls? If so, how can this initiative contribute to strengthen these efforts?
Are there movements and initiatives struggling against the walls of injustice in our society or context with whom we want to build connections? How can World without Walls be a tool to start the outreach and build a first conversation/initiative together?
Step 2: Build your InterAction!
You can take action in many ways:
You can organize a webinar, conference or round table, an arts project, a film screening, a photo exhibit online or offline, an online action.
You can organize a leafleting action or a banner project, a street action, a graffiti on a wall.
You can prepare a publication of stories, research, a radio show.
You can launch a campaign or a full scale caravan …
… anything you want to organize!
Step 3: Let us know about your ideas
Please do share your initiative with us so that we can share it with all the others joining involved in the efforts to build a World without Walls.
If you would want support to reach out to other movements across the globe to invite them to participate in your effort, please let us know – we are happy to help, if we can.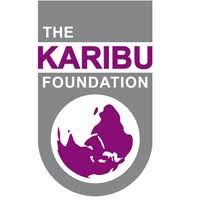 The "Stop the Wall Campaign" is a coalition of Palestinian non governmental organizations and popular committees that mobilize and coordinate efforts on local, national and international levels. These efforts are focused upon stopping and dismantling the Apartheid Wall, and resisting Israeli occupation.